The Sprints is held on
February 9th
The ISMF European Championships Skimo Boí Taüll 2022 is located at the base of the ski resort in Mulleres zone.
This is a mini Individual race, combining the essential ski mountaineering features and techniques with an ascent on skins, part of the ascent on foot with skis on the rucksack and then a single descent from the top.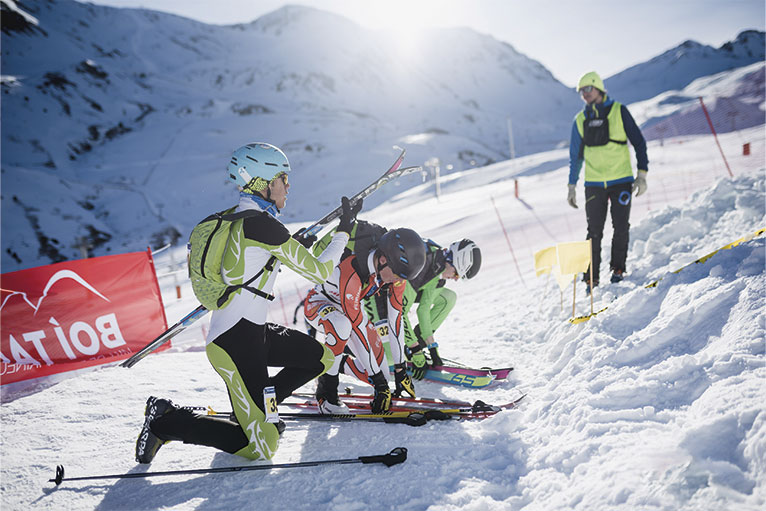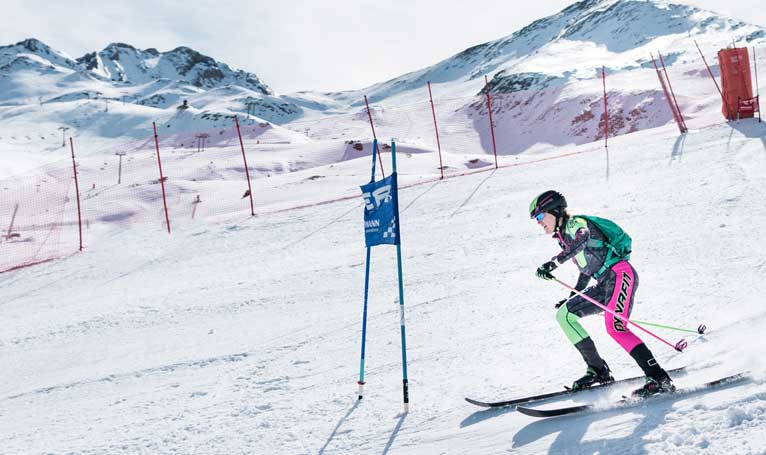 As the title implies, this is a very fast race, and is based on completing the total course in approximately 3 minutes for the fastest racers.
The first round is an individual qualification with athletes starting one after the other every 20 seconds, after the qualifying round athletes face each other in heats of 6.