The ski resort of Boí Taüll located in Vall de Boí, Alta Ribagorça, consolidates its international positioning in ski mountaineering and enters the ISMF World Cup Circuit 2023-2024.
On January 27 and 28, 2024, it will organize two competitions, the Sprint and the Mixed Relays and will continue to work in the organization of international sporting events.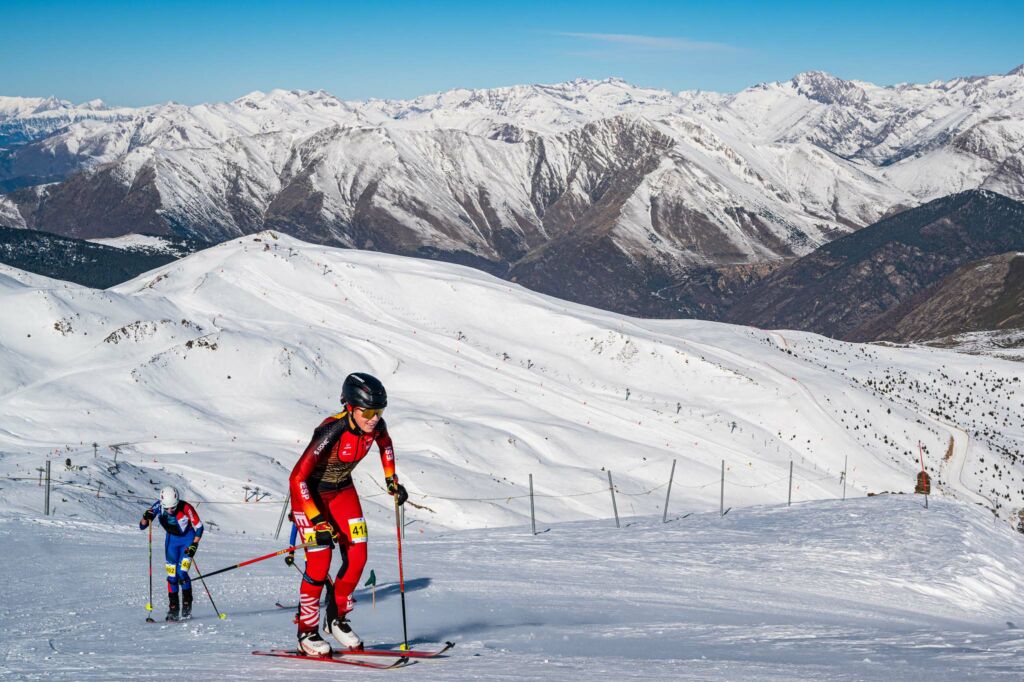 The resort offers a wide range of services in a comfortable and safe environment for everyone. With a privileged location, due to altitude and orography, it has very attractive Skimo routes for all levels.
The World Cup events can be followed easily from the resort. The two Olympic events that can be followed this season, the Sprint and the Mixed Relays, can be closely followed, bringing the spectacle of Skimo to everyone.
We have the desire and commitment to show the world the potential of the Vall de Boí to host events of the highest international level so that all attendees enjoy this privileged environment.
Ferrocarrils de la Generalitat de Catalunya, through the Ribagorçana resort in Boí Taüll and together with all the supporting organizations of the BOÍ TAÜLL 2023 ISMF SKIMO WORLD CUP, welcomes you.